Information for New Pupils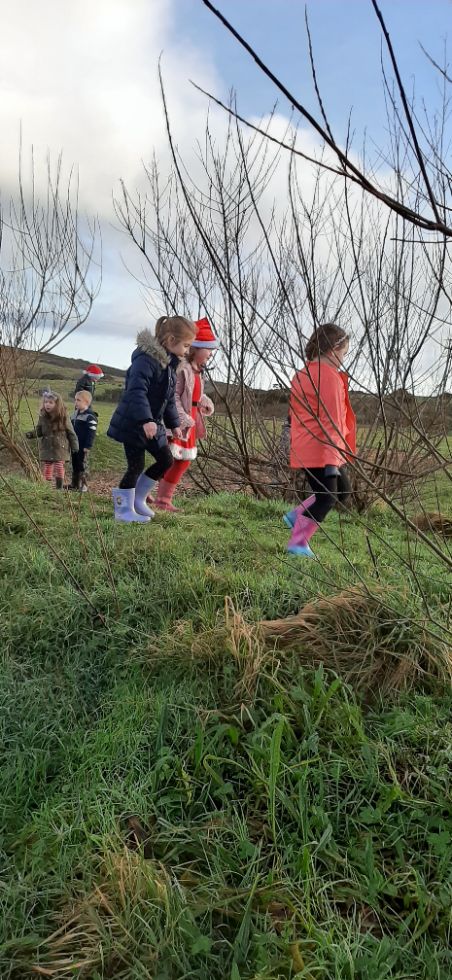 We will begin accepting enrolments for September 2024 in January 2024. A virtual tour of the school is available at this link:https://youtu.be/OlEatgIpy9A
The video will give you a feel for the school and hopefully in June we will be able to facilitate visits to the school. If you have any questions about the school, just get in touch and we will answer any questions you may have. We would like to make the transition from pre-school to primary school as smooth and enjoyable as possible for both you and your child.
Creevy N.S. has a fine modern school building with lots of space and facilities, both inside and outside. We have:
Eight modern well-equipped classrooms with interactive touch screen technology
Four support rooms for additional teaching support
School Library
General purpose hall used for PE, assemblies, drama and lots of after school activities
Great outdoor playground, large yard space and school garden
We are also lucky to have a very hardworking and supportive staff that will do everything possible to ensure your child receives every opportunity to reach their full potential in all aspects of their development. Presently we have nine classroom teachers, four support teachers and six special needs assistants working with 234 pupils. Our staff and pupils are also supported by the work of our school secretary, Marie Harte, and our caretaker and cleaner, Hugh McElwaine and Caroline Irwin. Some samples of interesting curricular and extra-curricular activities include:
Green Schools Programme
Active School Flag Activities - swimming, GAA, Basketball, Soccer, dance, athletics.
Creative Schools Programme
GAA Five Star Programme
Student Council
ESB Science Blast
Each class do an annual Christmas Play for family members
EU Five Star Programme
Digital Learning - using ipads in the classroom
G-Suite for Education - 30 Chromebooks used in class and at home.
After school Coder Dojo club
Grandparents' Day Celebration
Mindfulness workshops
Three school buses serve our school, Bus Eireann bus, S. Mc Phelim mini-bus and Mc Geehan mini-bus. Get in touch with Bus Eireann Stranorlar to check out if you are on a bus route and book a ticket online at www.buseireann.ie
In recent years our school has been greatly supported by Kids' Cove Creevy, a top-class pre-school and after-school service just across the road from the school. Megan, Sharon and Amanda offer a great service and the children love all the activities they have to offer during term time and during holiday periods. For more information and to book a place, check out Kids' Cove Creevy on Facebook or call Amanda on 0863267976.
In order to enrol your child, we would ask you to complete and return an enrolment application form along with a Birth certificate, as soon as possible. If your child has additional learning needs or medical needs, it is important that you let the school know as soon as possible so that we may put supports in place for your child for September.
In June we will hold an information evening for the parents of incoming pupils and provide details of uniform, booklists, school policies etc. If you have any further queries or questions between now and then, please do not hesitate to ask a member of staff today or contact us on 0719852090 or office@creevyns.ie. Further school information is available on our website www.creevyns.ie and we also have a school twitter @CreevyNS.
We look forward to getting to know you and your child next year.
Creevy National School, Creevy, Ballyshannon, Co Donegal ,Donegal South F94X766 Phone: 071 9852090